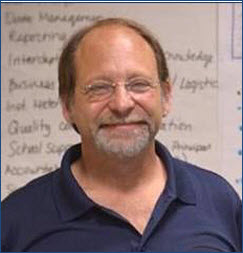 Shem Cohen Biography
Shem Cohen, Principal of Change Events, Inc., is an Organization Development Consultant with renowned expertise successfully engaging stakeholders in collaborative planning and leading organizational change. His work rests in the belief that, in order to create sound, actionable strategies for a business, lead successful change across an organization or help a team resolve critical issues, the right people need to be engaged meaningfully & productively, discover common ground and be inspired to act with resolve to create something new.
Mr. Cohen has spent the past twenty years helping people achieve this through a unique blend of best-practice organization development, business planning and expert facilitation and diplomacy skills.  Combined with his prior fifteen years experience designing and leading powerful learning experiences for individuals and groups, the results of his work deliver notable (and often historic) successes for clients. These results include successful:
• Discovery of Common Ground – shared purpose, direction, strategy, values & committed action
• Engaged, focused and energized people
• Exceptional solutions to complex challenges
• Successful partnerships and alliances
• Higher-performing teams, individuals & organizations
Services include:
executive group planning
whole system planning and change
employee engagement & multi-stakeholder engagement initiatives
m/a  integration (business/culture)
new business launch
leadership transitions
partnership / team issue resolution
team building
Shem has had the honor of his work included in three globally-published books on best-practice collaborative planning. Most recently, in the 25th Anniversary Edition of 'Productive Workplaces' by Marvin Weisbord, voted by Strategy and Business Review as Top Shelf Business Book and by the Organization Development Network as one of the most influential books in the field of the past 40 years. More important, Shem has had the great fortune of being able to, "sit at the feet of masters and drink with thirst their wisdom".
Connect with Shem Cohen:
Shem Cohen holds a Master's Degree in Organization Development from the American University and NTL Institute for Applied Behavioral Science. He is a highly experienced change agent, large-and small group facilitator, trained Future Search Consultant, Open Space Technology facilitator and holds qualification in Dialogue through the Public Dialogue Consortium. Mr. Cohen also holds certification in MBTI as well as a number of other proprietary psychometric tools. Shem has spent his life working with people from all walks of life and dedicates himself towards helping the world become a better place, one initiative at a time.
Notable Contributions:
Helped Del Monte Foods effect a successful restructuring of their North America Marketing Organization and create their N. America strategic plan
Helped the United Kingdom Mission to the United Nations improve communicaiton, cross-section collaboration, organizational capabilities & performance
Helped the British Home Office establish a North America Network of Visa-Issuing Posts, create the North America business plan & strategy
Helped the Federal Reserve Bank create the plan which significanlty improved the computing environment for research economists
Helped the 7th largest non-profit health insurance company in the country create it's IT roadmap in pursuit of Health Value Strategy
Brokered a strategic alliance based on Health Value between the largest health insurance company in upstate NY and a 200-member provider group outside the company's core geography
Helped to launch a coalition of leading national and local environmental groups to enact the Army Corps of Engineer's NY/NJ Harbor Comprehensive Restoration Plan
Helped the National Parks and Conservation Association establish a new Northeast US Region
Helped the largest global martial arts organization survive the loss of it's founder, and then thrive in his legacy
Helped many family business and small business partnerships resolve important concerns, develop their businesses and create much better lives for themselves
Professional Focus:
Organizational Change
Organization Development initiatives for all levels of the organization
Collaborative Strategic Planning
Consultative Interventions to resolve critical business and human system concerns
Small business planning
Group facilitation techniques
Team building